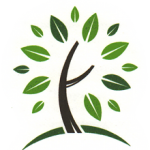 Counseling therapy is not mysterious: When you tell me what you are going through, I know the right questions to ask. In other words, it's simply a conversation . . . with the goal of making you feel better.
Like many clients, you might start by sharing only a small piece of your struggle. That's fine, because I know we are just beginning to develop trust. Over time, as you share more, my goal is to provide the compassion, clarity, and results you need.
This familiar, give-and-take process helps when you are tired of being stuck and ready to start feeling better. Chances are your challenge is similar to what others have faced . . . and there are a number of possible solutions.
The good news is, in almost every case the client can overcome his or her difficulty–or learn to handle it much better.
Want some more good news?
Don't expect to be "in counseling" forever. It may take a little time to change your perspective and develop new strategies. But once you start a conversation with a professional counselor, you'll make progress. Several sessions might be all you need.
Why not try a free, no-obligation 30-minute counseling session?
It's the best way for you to find out whether you will be comfortable with me. In this relaxed setting we can discuss what's on your mind and learn whether my services can help you.
Call (708) 344-7712 to schedule your free appointment or click here to email me.
The issues I most often help clients with are listed below. Don't worry if your situation doesn't seem to fit one of these descriptions. Helping people sort out their thoughts and feelings is a specialty of mine, and a key reason I offer a free, no-obligation session.
depression
anxiety
divorce / separation
relationship problems
career & life transitions
unresolved grief
low self-esteem
stressful environments
loneliness
unhappiness
I also specialize in addressing the needs of gifted adults.